McGlade Forestry Ltd - About us
The Company is based in Inverness and operates throughout Scotland. The Company offers a tailored and professional service to meet your unique requirements and aspirations. John McGlade and colleagues have over 30 years experience in all aspects of woodland management and have up to the minute knowledge of the latest grant schemes and timber markets to ensure our clients never miss out on important opportunities. The Company regularly employs a large number of locally based forestry contractors to assist in the implementation and delivery of our expanding woodland creation, woodland management and timber harvesting programme.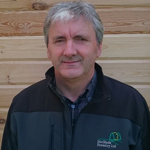 John McGlade
John McGlade has over 30 years experience in woodland management throughout Scotland, both as a private Forestry Consultant and working for Forest Management Companies. He has particular specialist skills in grant aid support for forestry, woodland creation schemes and timber harvesting and marketing of client timber. John is a member of the Forestry Advisory Committee (former chair) and the Inverness Nairn Access Forum.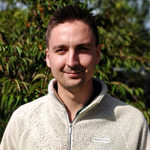 Fergus McGlade
Fergus McGlade graduated from the Scottish School Of Forestry UHI with a Bachelor Of Science in Sustainable Forest Management in July 2016 and is working towards becoming a professional member of the Institute Of Chartered Foresters. He also holds a Lantra award in Tree Survey and Inspection. Fergus has an enthusiastic and passionate attitude towards forestry and his job which continues to help him progress and develop as a forester. He continues to work alongside his father John helping deliver a professional service to each and every one of the company's clients.